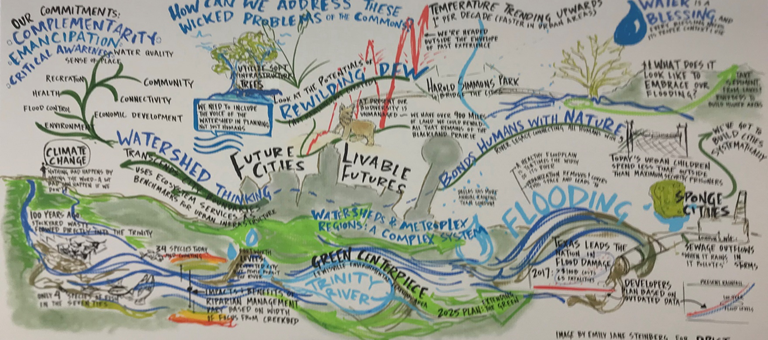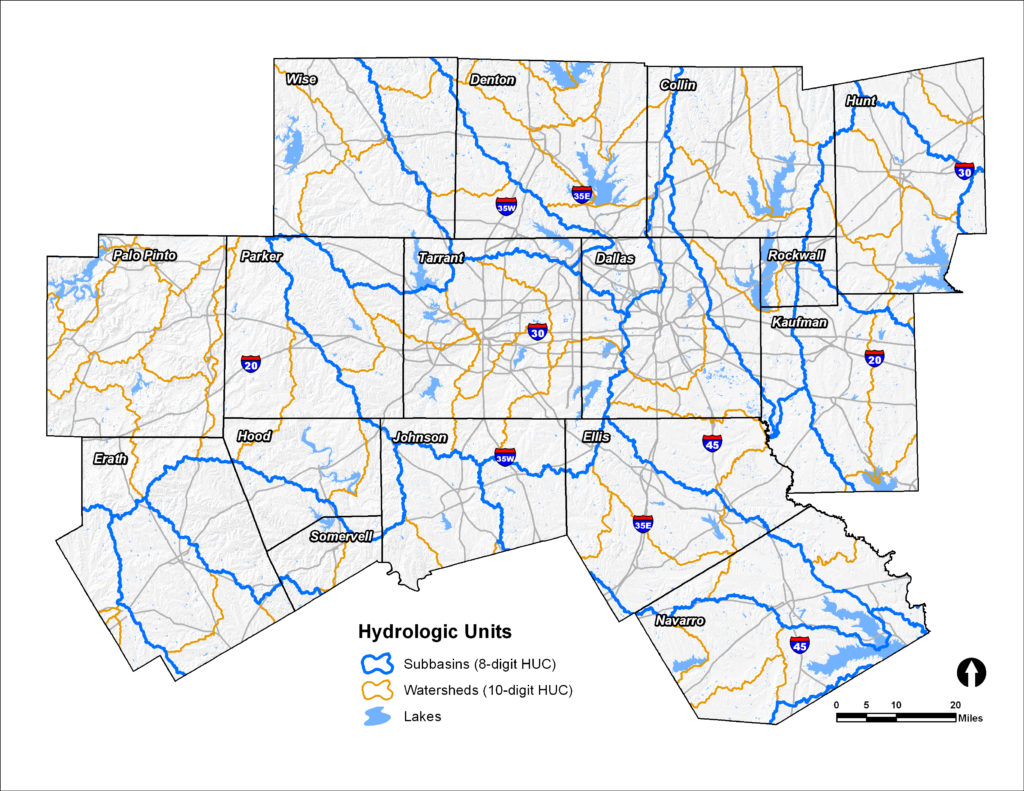 The University of Texas at Arlington's College of Architecture, Planning and Public Affairs put on an interesting conference on August 16, 2019 called "Future Cities Livable Futures: Toward a Sustainable Model for Urban-Watershed Systems." Organized by Dean Adrian Parr and a committee of faculty members, the conference received funding from the National Science Foundation. The sessions brought together speakers and participants from a wide variety of disciplines. By focusing on water and watershed, the conference drew attention to the need for coordination across jurisdictions that share the same vital water supplies and are affected by the dynamics of the same watersheds.
Opening remarks by Arlington Mayor Jeff Williams, Dean Parr and Brandi Schottel of NSF provided a broad context for the conversations. In the morning, H2O Talks presented lessons from programs currently underway in several North Texas communities. Lewisville City Manager Donna Barron was among the presenters; she explained the ways in which the Lewisville 2025 plan addresses key issues of watershed and sustainability.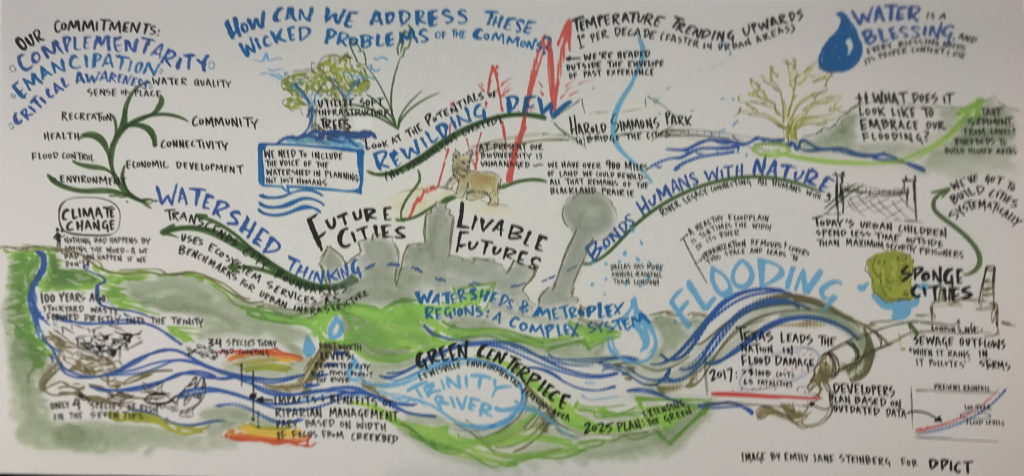 In the afternoon, panel discussions explored more specific topics. Karen Walz was a panelist for the discussion of Nature and Real Estate. Moderator Michael Zaretsky did a masterful job of organizing the conversation, covering all his planned topics and striking the right balance as we panelists kept trying to get deeper and deeper into interesting ideas and initiatives as each of us shared our perspectives and experiences. The conference included lots of great dialogue and discussion among all the participants, and ended with a sense of enthusiasm and hope. I hope this session will be an important next step for the North Texas region as it continues to explore ways to grow sustainably.
Here are more details: Future Cities Livable Futures