Our US travels this year focused mostly on family and friends.  During the June trip to California, Karen was able to catch up with her good friends from years ago in the San Jose Planning Department, as well as her ex.
In August, we spent our 8th wedding anniversary in a lovely hotel by Union Square in San Francisco, a city we don't get to visit often enough. We also enjoyed a delicious dinner in Sausalito with friends Terry has known since their time together as college students in Vienna people.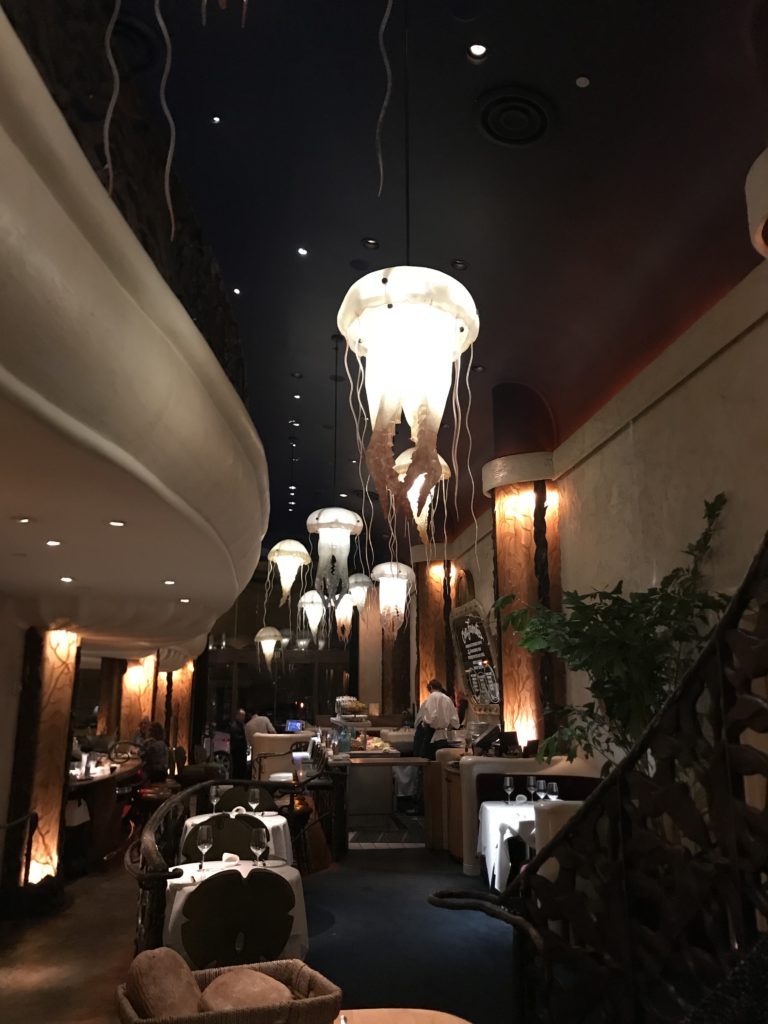 Later that month, we made a stop in Santa Fe, where we reconnected with Jim and Allegra Derryberry (from San Jose Planning) and Ann and Ruedi Hunziker (from Vienna).  We all enjoyed a wonderful production of "Madame Butterfly" in Santa Fe's fabulous Opera House.
In September, Karen made another trip to California which included a fun weekend in San Francisco with her sister, Sallie.
At the same time, Terry was in St. Louis for his 50th college reunion.  He didn't do the official St. Louis University events, but enjoyed reconnecting with college friends including Doug Kuhlmann and Jackie Dewar as well as long-time friends Anne Munroe, Paul and Michele Weirich (in Columbia).